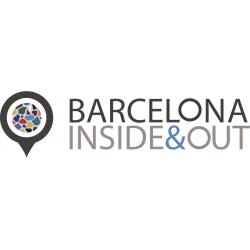 WINE TOURS - Catalan Travel Agency
BARCELONA INSIDE AND OUT
Cortada, 58, 1r 2a
08035 Barcelona
Tel: (+34) 666 9252 95 / (+34) 93 407 1269
info@barcelonainsideandout.com
www.barcelonainsideandout.com
Travel Agency GC 004037
Travel experts to Catalonia, we create tailor made luxury wine tours of all the region's main appellations. We work with the best wineries and wine guides and use our local knowledge to open doors for our guests to some unique experiences. We love wine, but we don't ignore all the other wonderful gastronomy and culture this incredible region has to offer and create tailor made holidays that fit each client's needs. 
PRODUCTS
All our holidays are individually crafted and the following is an example tour:
Priorat, Monsant and Penedès
Starting in Barcelona, this 7-day tour of Catalonia's three main appellations takes you to some of the best established producers like Clos Mogador and Costers de Siurana in Priorat and Gramona and Llopart in Penedès, as well as some exciting newcomers in the region. Staying at our handpicked boutique hotels on route the tour includes 4x4 vineyard tours, a luxury vineyard picnic, wine pairing, visits to Poblet monastery and Escaladei. Chauffeur driven and self drive options.
https://www.barcelonainsideandout.com/experiences/wine-tours/