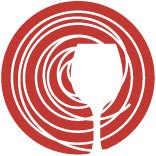 WINE TOURS - Catalan Travel Agency

GOURMAND BREAKS
Osca, 4
17003 Girona, Spain
Tel: (+34) 972 21 96 40
Cell: (+34) 629 290 749
info@gourmandbreaks.com
www.gourmandbreaks.com
 
Gourmand Breaks is a Catalan tour operator offering private food, wine & cultural tours in Spain, Portugal and SW France for a mainly English speaking market. Our custom-made vacation packages for private groups and individuals include visits to top Spanish wineries in Priorat, Penedes, Emporda, La Rioja, Ribera del Duero etc. In France we hop across the border to Bordeaux and Languedoc-Rousillon and in Portugal we offer itineraries covering Douro Valley, Alentejo etc. Our excellent guides are all Officially Licensed and hand-picked. We employ English speaking chauffeurs and also offer self-drive options.


PRODUCTS
Priorat
Grape Harvest Tour for Wine Lovers in Priorat: 4 days, unique tour including participation in the Old Style Wine Festival in Poboleda, grape stomping, authentic local produce meals, accommodation in a charming boutique hotel in the Priorat region, guided visits to prestigious Priorat wineries and villages…
https://www.gourmandbreaks.com/tours/priorat-wine-tour-grape-harvest/

Essentially Wine - Spain & France: a private 15 day self-drive wine tour of the best wineries in Bordeaux, France & the fine Spanish wine regions of Ribera del Duero, La Rioja, Emporda, Penedes & Priorat with delightful hotels, private guided tours of some of the top wineries and an opportunity to taste fine local foods in both France and Spain.
https://www.gourmandbreaks.com/tours/essential-wine-tour-of-spain-france/

Grand Wine Tour of Spain & France: an incredible 3 week private self-drive wine tour covering top wine regions of Spain & France such as La Rioja, Bordeaux, Priorat and Penedes. A truly all-encompassing wine tour with time, also, to explore the wonders of the cities and the tranquillity of the coast with a smattering of culture, delightful accommodation and an opportunity to sample the differing foods of the regions.
https://www.gourmandbreaks.com/tours/grand-wine-tour-of-spain-france/