Guided visits of the cave paintings in Capçanes
Guided visits of the cave paintings in Capçanes
Capçanes-10,000. Experience the paths of Priorat cave paintings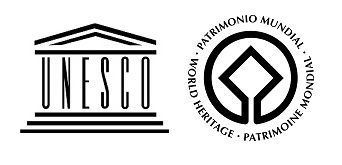 The rock art of the Mediterranean Basin of the Iberian Peninsula includes 757 sites, and was registered as part of UNESCO's World Heritage in 1998. It is Europe's largest set of rock paintings.
One of the least known and at the same time most fascinating elements of the Priorat heritage are its cave paintings and the footprints that the first humans left in remote times. The valleys of Capçanes are home to a treasure of cave paintings, significant for their uniqueness and their number: they represent the largest concentration of paintings – within in a 2 km radius – in all of Catalonia.
There are 19 sites located in three gorges on the routes of Llaberia mountain range, of great artístic value and astonishing subject matter, even for the experts. This is the case of the mural dubbed "the killing", a dynamic scene of a human killing, which is very rare in Levantine art.
We invite you to discover what the oldest voices of our past communicate to us in one of the most beautiful environaments of Catalonia. A rigorous, passionate and playful visit, adequate for all audiences and that integrates art, culture, nature, landscape and, for sure, also some surprises that one wouldn't expect.
Where
Guided tour of the cave paintings of the La Vall and La Parellada gorges
When
On the first Saturday of each month at 10:30 a.m., or for groups on appointment – please inquire if there other other languages than Catalan and Spanish available...
Duration
2.5 hours approx.
Prices
Adults: 8,5 EUR
Pensioners: 5,25 EUR
Children age 6 -12: 3,5 EUR
(Children under 6 free)
 
Further information and bookings (especially on the availabe languages, normally only Catalan and Spanish):
Còdol Educació T.: 977 327 362
OIT Cornudella T.: 977 821 000
visites@turismesiurana.org
www.turismesiurana.org
Further information and bookings
https://codoleducacio.com/activitats/capcanes-art-rupestre-al-priorat/
codol.educacio@tinet.cat
(+34) 977 327 362
Còdol educació
Since 1994, this company has worked in the creation of educational services projects for centres, museums, institutions and diffent bodies, providing them with quality pedagogical activities meant for all kinds of audiences. The staff is made up by a series of professionals from different fields of the educational world and diverse disciplines of reference.