Priorat at Cata Vins Wine Fair in Sabadell (Barcelona)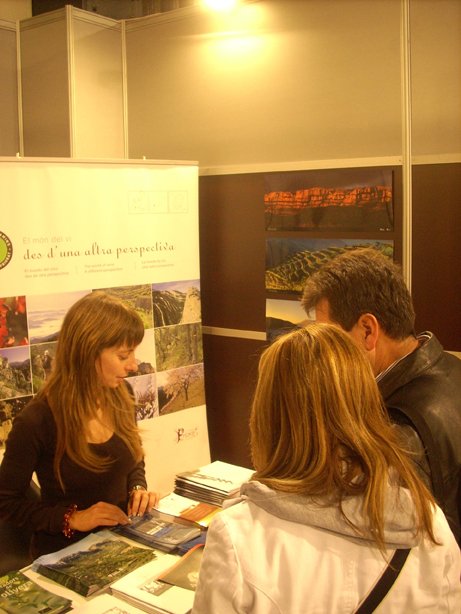 The Priorat Tourist Office has just taken part in the first edition of Cata Vins Wine Fair in Sabadell near Barcelona. The fair took place over the weekend of 14, 15 and 16 November.

Fira Sabadell is a former wool factory which has been converted into a trade fair facility. The Fair was well attended by businesses in the wine sector such as wineries, distributors, specialist wine shops and other gastronomical products as well as wine-related beauty products from the Priorat. The attendance over the three days was high and was over and above what was expected by the organisers who had calculated around 5,000 visitors and were surprised by 12, 000. 400 people visited the Priorat Tourist Office stand. The fair also included guided wine tastings given by El Bulli sommeliers amongst other wine experts and cooking demonstrations.