Priorat Cuisine travels to Australia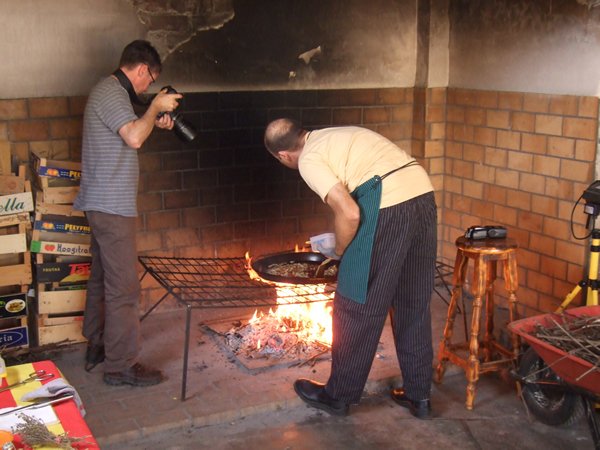 Last Thursday, 9th October and Friday, 10th October, the Priorat Regional Tourist Office welcomed the return of the "Movida" team from their restaurant in Melbourne, Australia who had come to do a follow-up to their last trip to the Priorat in June. 
Mr. Camorra, chef and owner of this restaurant which specialises in Spanish food visited the Priorat region in June of this year. A year ago, he published a Spanish cookbook called "La Movida" which has been translated into Dutch, French as well as being available in English. To this date he has sold 50,000 copies.  Together with the food journalist, Richard Cornish, he is preparing a second book. Thanks to the support of the Tarragona Tourist Board, Mr. Cornish accompanied by a professional photographer spent two days in the Priorat, visiting wineries, restaurants, olive mills and other tourist attractions (Monastery of Scala Dei and village of Siurana). They also interviewed local chefs and took photographs of typical Priorat dishes. The book is due out next year, 2009 and an article in the prestigious magazine "Gourmet Traveller" is also due out in September of the same year.