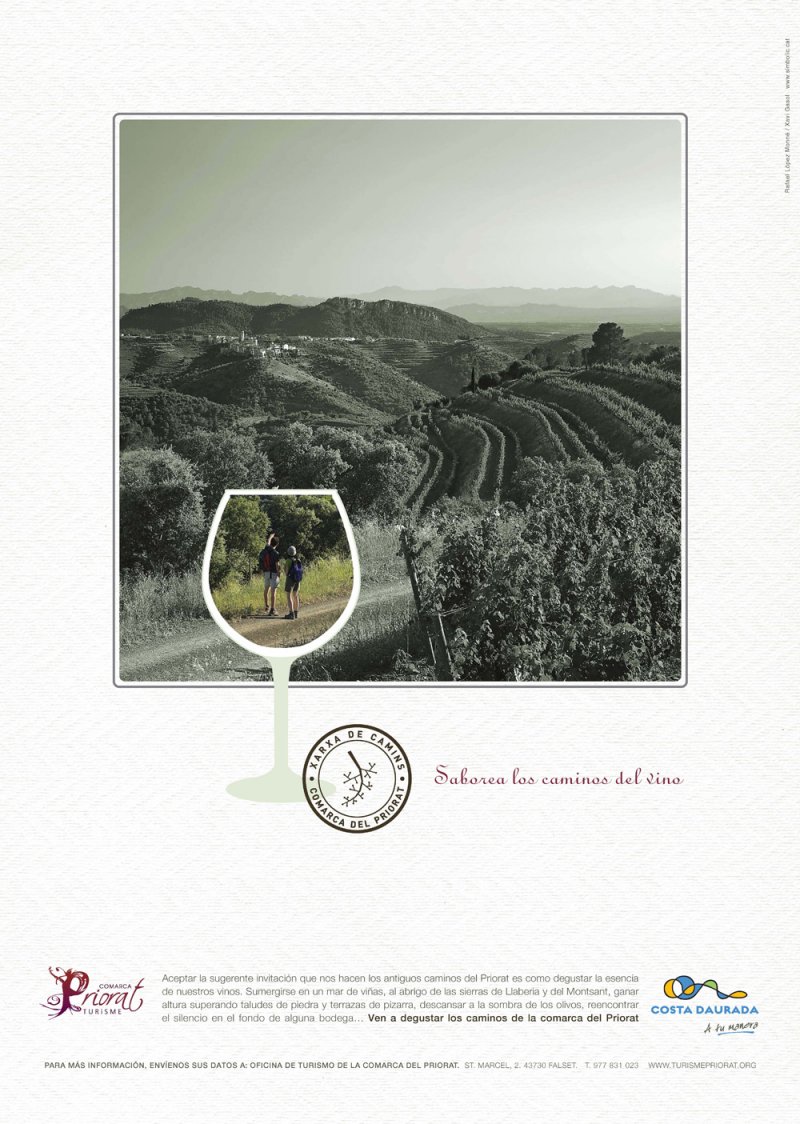 The Priorat region has started to promote the hiking trail network with an advertising campaign which aims to make the Priorat an important hiking destination.

Adverts will appear linked to reports on the area in specialist media: 
• "Grandes Espacios" magazine.
•  "Caminar" magazine.
• "Descobrir Catalunya" magazine.

Hikers will soon be able to acquire written information on the network of paths and suggested hikes around the Priorat.